Welcome to Hands on Myotherapy
The clinic has been operating since April 2013. Previously in Scoresby, we relocated to the newly refurbished Wantirna location in March 2016. From small beginnings of a couple of days a week, the practice now operates six days; including Saturday mornings and offers after work appointments to accommodate all needs.
At Hands on Myotherapy we aim to provide professional and caring service. All our friendly practitioners are fully qualified and insured. Their purpose is to identify and treat your concerns with utmost care and professionalism.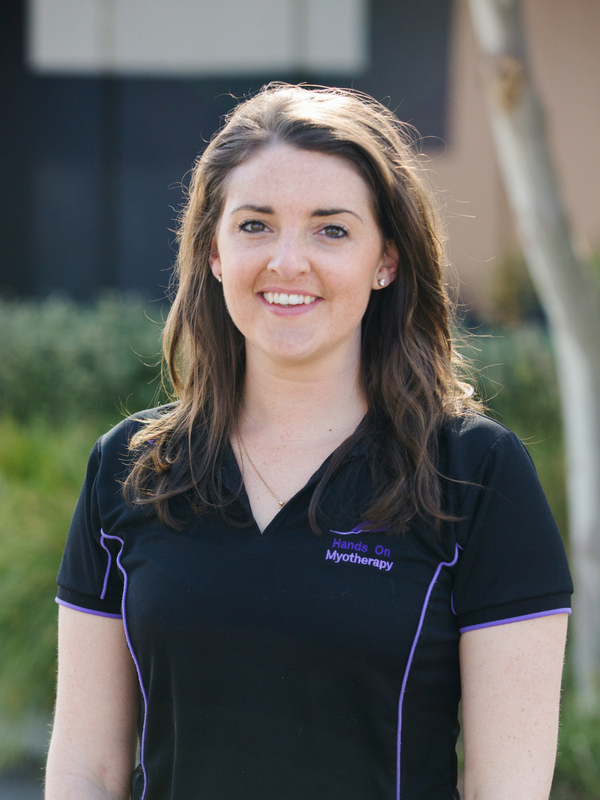 Alison Whitehead
Myotherapist
Alison has an Advanced Diploma in Remedial Massage and is a qualified Myotherapist. She has been practicing as a Myotherapist for over 12 years.
She has had experience as a sports trainer for various sporting teams and competitive athletes.
Her interest lies not only in the treatment of sporting injuries but in the rehabilitation and maintenance of the whole body to promote optimal health.
She listens to her patients and offers caring and considered responses to their physical and emotional needs.
Alison manages to skillfully incorporate Remedial Massage work with dry needling, deep tissue and corrective exercise programs to successfully treat many soft tissue conditions.
With a passion for keeping fit and healthy through participation in boot camps and Bikram yoga, Alison understands the importance of maintaining the body.
"We all have busy lifestyles and we need to look after our bodies in order to enjoy life to the fullest. I'm privileged to be able to assist people to overcome and recover from pain and injury. I strive to empower my clients with strategies for building and maintaining strong resilient bodies and help build confidence and peace of mind for coping with stresses and strains along life's way. We are all learning, everyday of our lives and I learn so much from my clients; each one is unique and special to me. We work together to gain a positive outlook and control of our lives."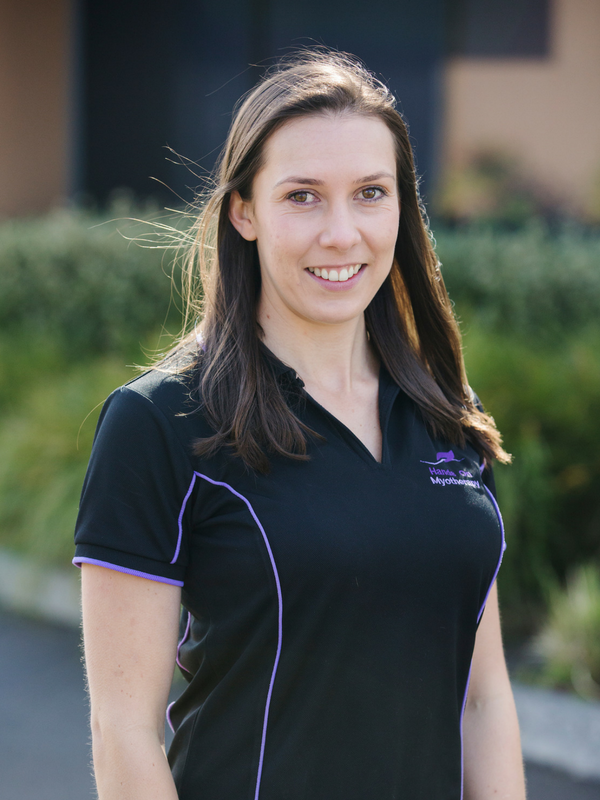 Daleen, known as Dee to her friends and patients, has an Advanced Diploma in Remedial Massage and is a qualified Myotherapist. She also has a Certificate III in Personal Training.
Her background is in the Health and Fitness industry where she worked as a Personal Trainer for over 4 years. This is where she developed a passion for the health and wellbeing of her clients. She has combined these experiences with her qualifications in Myotherapy to equip herself to offer the latest knowledge and expertise in treating her patients.
Along with common aches and pains, Dee has a particular interest in the treatment of chronic pain management such as Frozen shoulder, RSI and Sporting Injuries.
With a passion for keeping fit and obtaining a healthy lifestyle through participation in strength and cardio classes, Dee appreciates the importance of maintaining a healthy body and mind.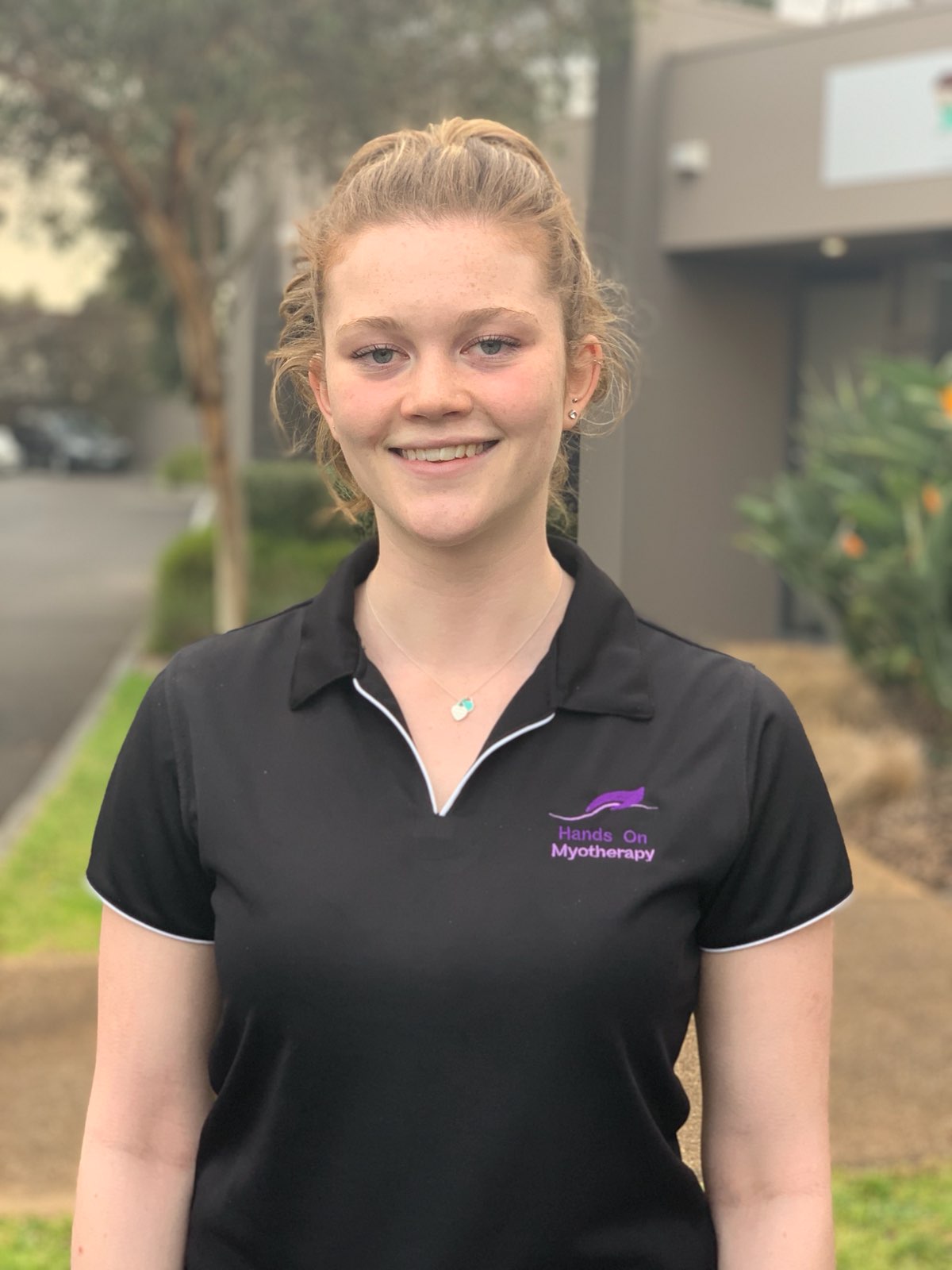 Laura graduated from RMIT, gaining a Diploma of Remedial Massage and qualifying as a Myotherapist.
Her love of sports and helping athletes has led her to participating in placements at the AFL Draft Combine and most recently as a trainer at Wantirna South Football Club. Here she gains more experience treating a large variety of injuries and muscle soreness that are both sport and health related.
Laura understands that the majority of people who work desk jobs suffer from lower back and cervical pain due to the long hours spent sitting at a desk with incorrect posture. With the combination of hands on treatment, dry needling and corrective exercises; focusing on improving ergonomics, Laura looks forward to working with her clients to relieve their pain.
She believes it's important to keep physically fit and enjoys going to the gym and taking her dog 'Wilson' for walks. This ensures that she is able to put 100% effort into all of her treatments and enables her to share health and fitness advice with her clients.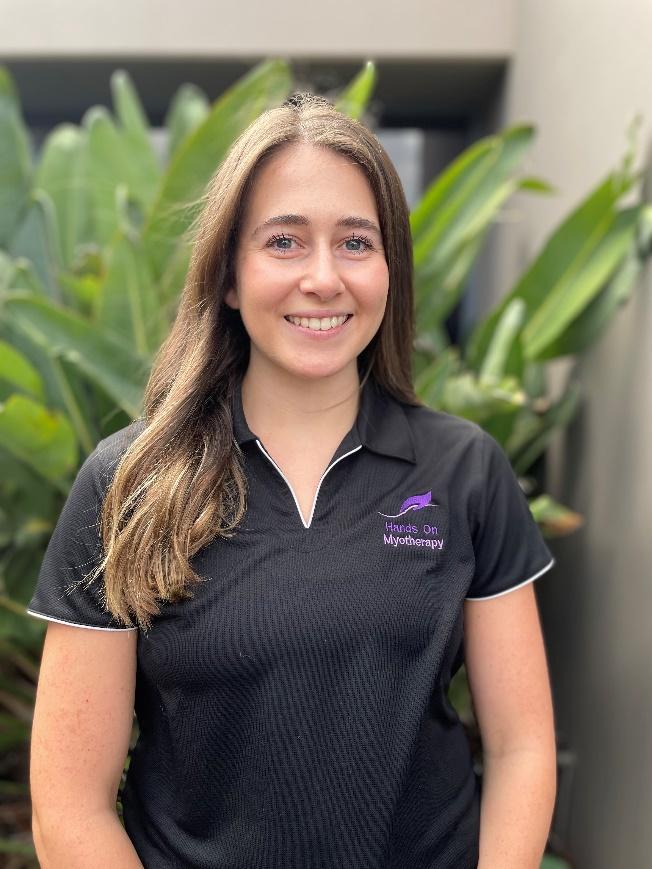 Emily Billington
Myotherapist
Emily graduated from RMIT with an Advanced Diploma of Myotherapy and a Diploma of Remedial Massage.
Through her experiences working at the RMIT Student Clinic, Emily saw a wide range of muscular disfunction conditions. She has also gained experience from working with the Melbourne United Basketball Team and the Australian College of Basketball. Working with the AFL Combine Draft in 2017, she helped with invited draft recruits who undertook a gamut of tests and trials from fitness, psychomotor and medical, to kicking, running and agility assessments. She has also worked at the Wellington Centre; a drop-in centre in Collingwood that provides low-cost complimentary health care services.
Since graduating and over the last couple of years working in the industry, she has treated a variety of pain and muscular dysfunctions such as:
Headaches
TMJ Pain
Lower back Pain
Sciatic Pain
Postural Dysfunctions
Coming from a competitive swimming background, Emily understands the needs of athletes.  She also enjoys working with all types of conditions that aren't sport related and believes in taking a holistic approach when providing care. She can provide advice on exercises to help improve mobility, muscle strength and posture to help alleviate pain and avoid reinjury.
In her spare time, Emily enjoys coaching and conducting swimming lessons for children.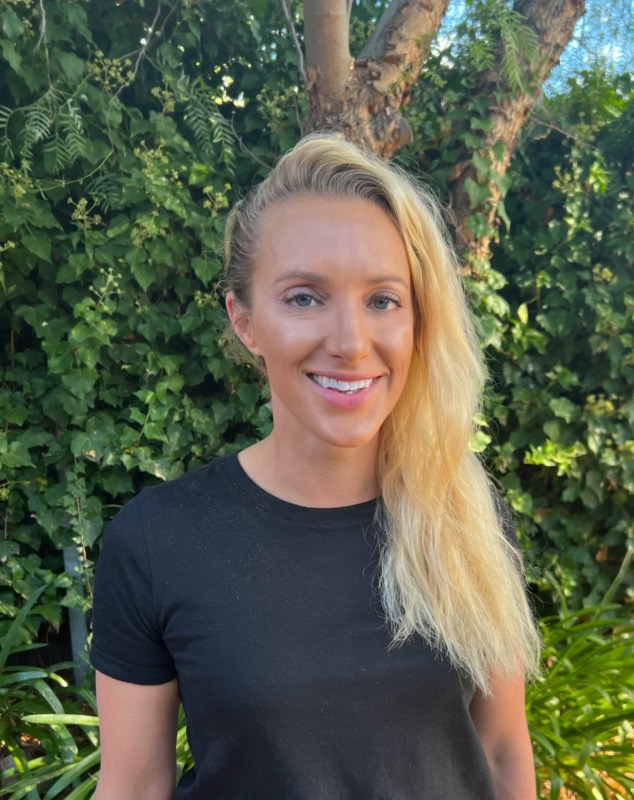 Dominique Harrison
Clinical Myotherapist
Dominique has a Bachelor of Health Science (Myotherapy) and is a clinical Pilates' Practitioner.
She incorporates various approaches in her treatments including myofascial release, trigger point therapy, cupping, joint mobilisation and deep tissue massage. She has a therapeutic approach to alleviating both acute and chronic conditions occurring from sporting, occupational and recreational activities.
Dom has extensive experience in Sports Health, having previously worked at the Carlton Football Club, as well as travelling to Samoa and New Zealand with the Australia Deaf Rugby Union Team in 2015.
With a belief in working in a holistic and compassionate manner, she helps her patients to understand their conditions and injuries and manage their pain in a way to best compliment their lifestyle and recovery.

What to expect when attending
We are located in a group of office/business suites with the entrance on Boronia Road. There is designated customer parking available. Wear comfortable loose fitting clothing and you may wish to bring your own water bottle. If it is your first visit, we would appreciate it if you could arrive 10 minutes before your appointment time, to allow time to fill in a medical history form. Our practitioners will ask a series of questions in regard to the presenting complaint and any relevant previous medical history. From here postural assessments and testing will be performed. To allow treatment to commence you will be required to remove clothing from the area of concern, and ladies will be provided with a gown. A combination of massage and 'profession specific' techniques may be used according to what your body will need. After treatment, the implementation of a treatment plan may be discussed and may include exercises and stretching to do at home. If needed, you can make a forward booking at a time to suit you. It is recommended that you have some water to drink and do not undertake physical exertion immediately following treatment. If you have any questions or concerns following treatment, please give us a call.

Health Funds
Many private health funds, under the extras tables, will cover Myotherapy and Remedial Massage treatment. We have a Hicaps facility on site, so you have the option to claim on the spot, or we can provide you with a suitably detailed receipt for you to claim personally. We are registered as a provider with most major health funds.


Cancellations
A 50% fee will be applied for cancellations where less than 24 hours' notice is provided. If you are unable to keep your appointment, please contact us as soon as possible.

Payment
Payment is due at time of service. We accept cash and most credit cards.